Cabinet Secretaries To Be Reshuffled
According to a reliable source, there is a deal that is underway to broker a truce between the leader of the Government and the leader of the opposition.
Leaders in Kenya Kwanza Alliance who sought anonymity disclosed that the deal between the two leaders is supposed to bring lasting stability to the country amidst threats of continuation of anti-government protests by the Azimio coalition.
It has emerged that the details of the deal include an offer to establish an office of the opposition that will be funded by the Government.
The introduction of the office of the opposition will therefore see the establishment of a shadow cabinet that will be financially facilitated by the State.
In addition, the deal entails at least three Cabinet Secretaries positions for the opposition. To fulfil this promise, the source stated that the President will do a Cabinet reshuffle to accommodate the opposition's nominees for these positions.
The source revealed that the anticipated deal between the President and the opposition has caused jitters not only in the Kenya Kwanza Alliance but also in the Azimio coalition.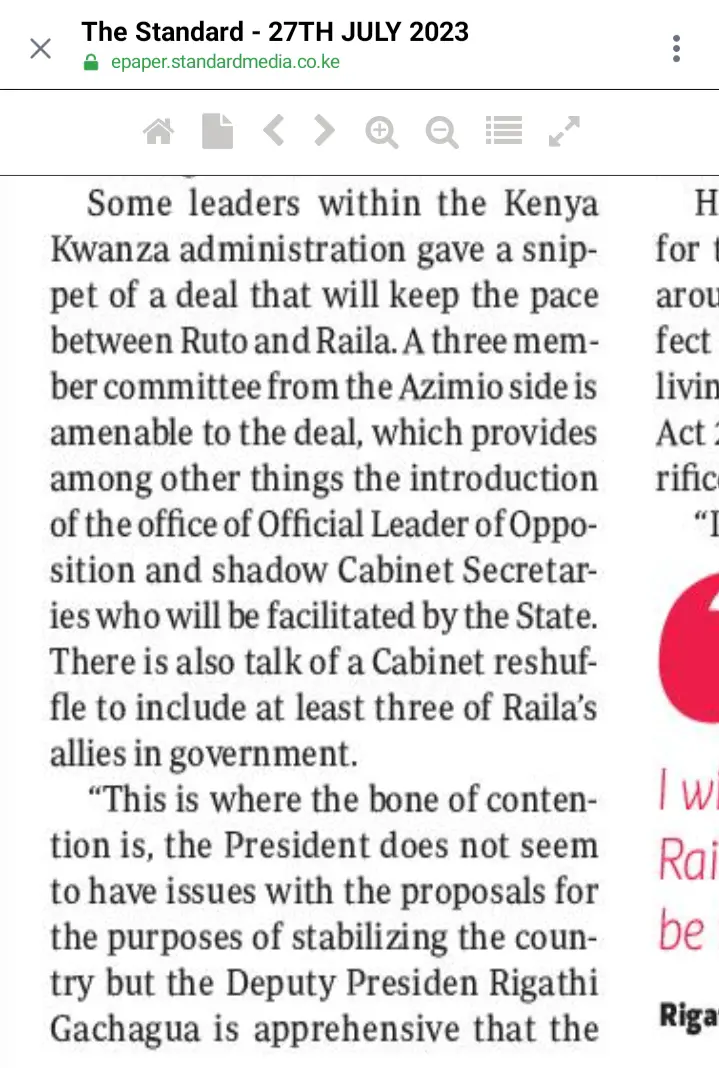 Comments