Huge Mistake Uhuru Made that Cost Raila The Presidency.
Former president Uhuru Kenyatta broke his silence yesterday by making things clear. He stated that he is an Azimio member a statement that has brought mixed reactions .
Taking on Twitter , CS Moses Kuria has alleged that Raila is not a fool anymore . He says the former president lied and conned him by promising he would be the next president .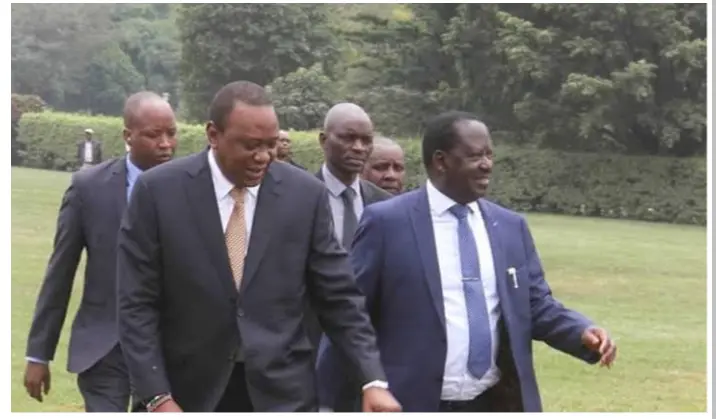 CS Kuria says that Uhuru did a huge mistake during the 2022 general elections by firing all Raila's Experienced Campaign managers. 
He added that Uhuru is not happy since Raila refused his contract to cause violence through demonstrations.
"You are not happy that Raila has refused your contract to cause violence. You conned him that you would make him President then fired all your experienced campaign managers.
You lied to the old man. And now you want to manage him again by saying you are in Azimio to stay. Mjinga akierevuka….",CS Kuria's Tweet.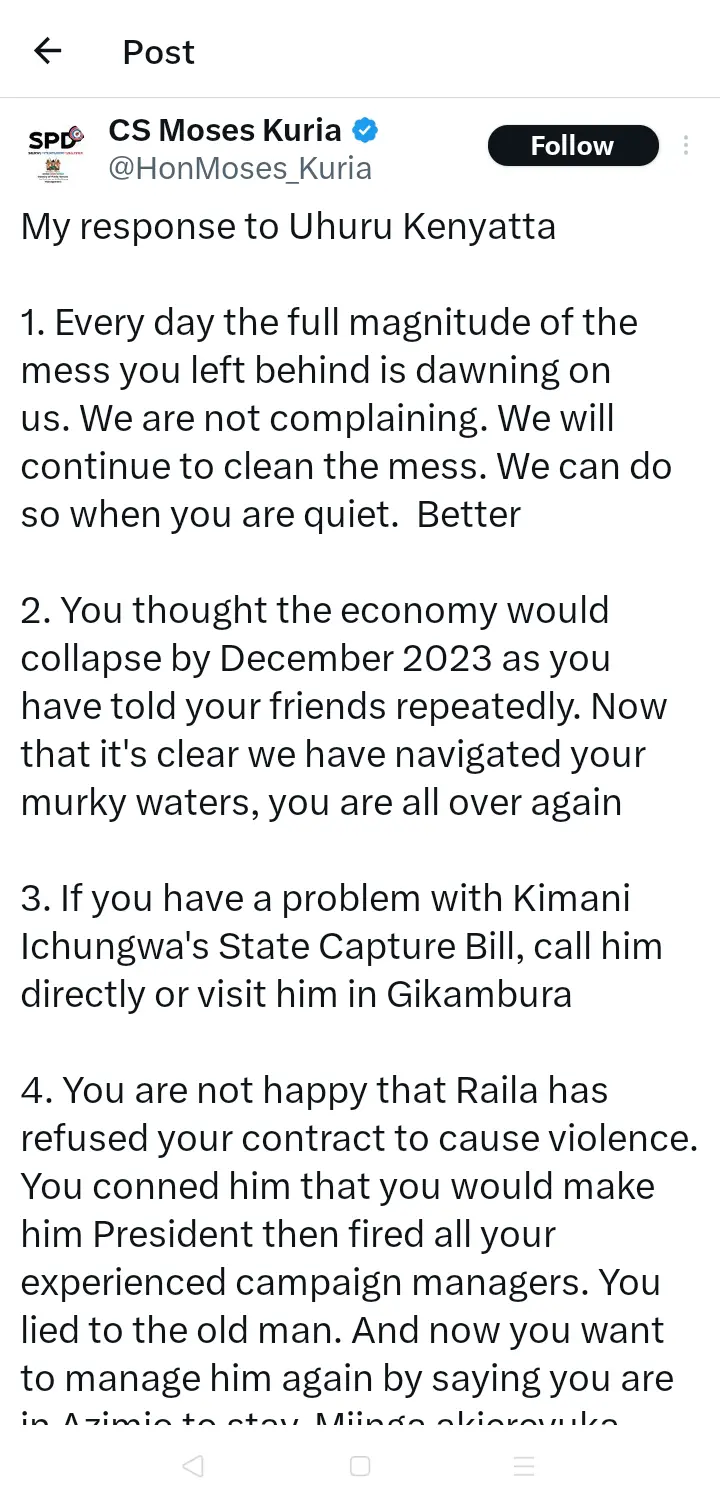 Comments