Alfred Mutua's Recent Action in US Shocks Many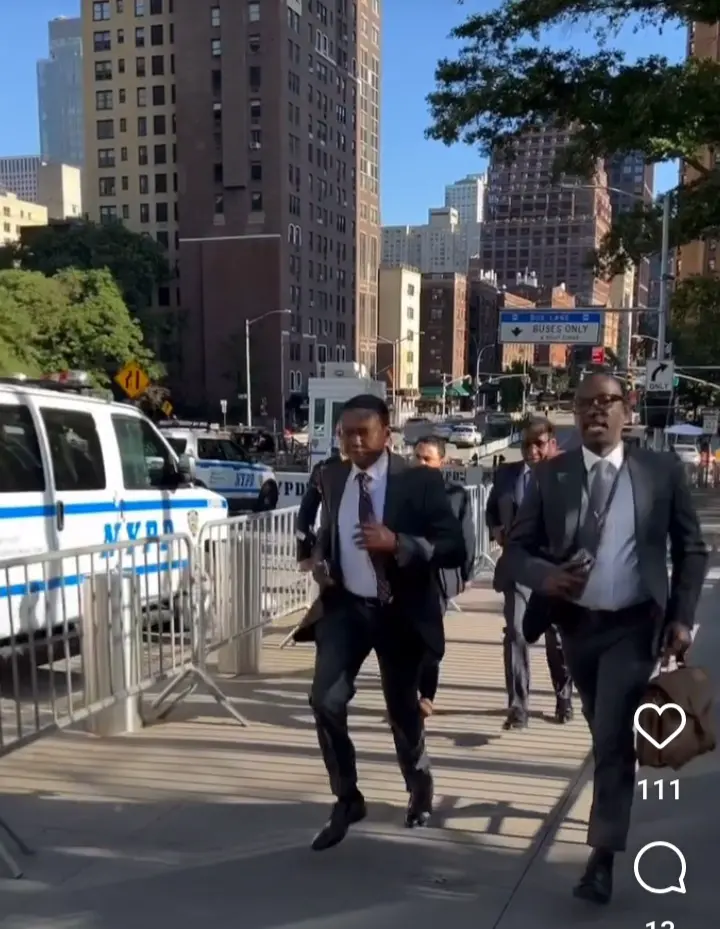 Foreign affairs cabinet secretary Alfred Mutua decided to run so as to arrive early for a meeting while in the United States of America. He is currently accompanying president William Ruto on official function.
Alfred Mutua was forced to jog to ensure he gets to a meeting early. He was rushing to the United Nations General Assembly. The meeting brings together leaders from all across the world.
The youthful cabinet secretary was in the company of his aides. They carried his briefcase as he moved quickly. Other pedestrians on the busy road stared at the government official.
President William Ruto has been on a visit of the United States for about one week. During this time,he has been able to sign several trade deals with various countries.
The head of state also visited companies based in the United States. He promised to create a favourable environment for the businesses to invest in Kenya. This will spur economic development.
Comments