Woman Captured Urinating inside an Elevator
A video that has captured a woman inside a elevator urinating has elicited mixed reactions with many left questioning the real reason why the woman would do such an evil act.
In the video captured by the CCTV footage camera, the woman is seen entering an elevator suspected to be at the Kings Apartment in Imara Daima.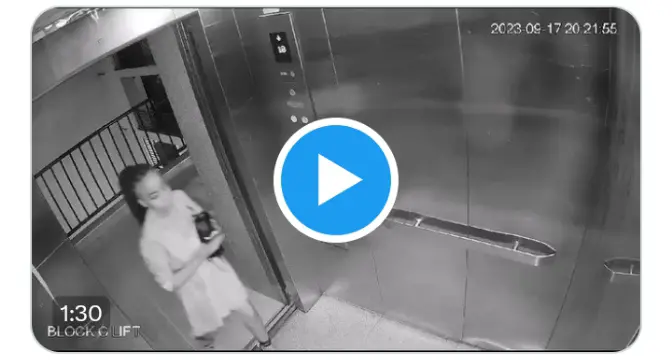 The woman is seen entering the elevator and after closing the elevator doors, she begins the embarassing act. It's still not clear the motive behind the terrible action.
After urinating on the inside of the elevator, the middle aged woman appears to be unconcerned and unbothered as she is seen hurriedly leaves the elevator.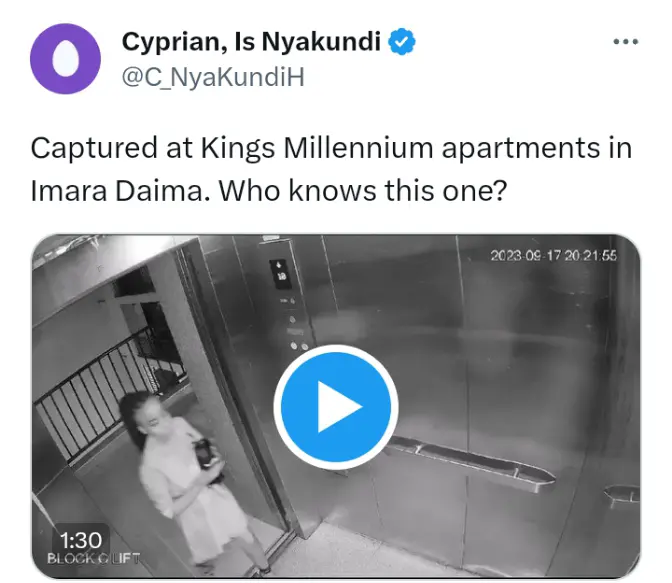 Some have however suspected that the woman was probably pressed and could not not hold it anymore and had to do it in the elevator. Some have even suspected that she is probably probably suffering from Urinary tract Infection.
See the reaction;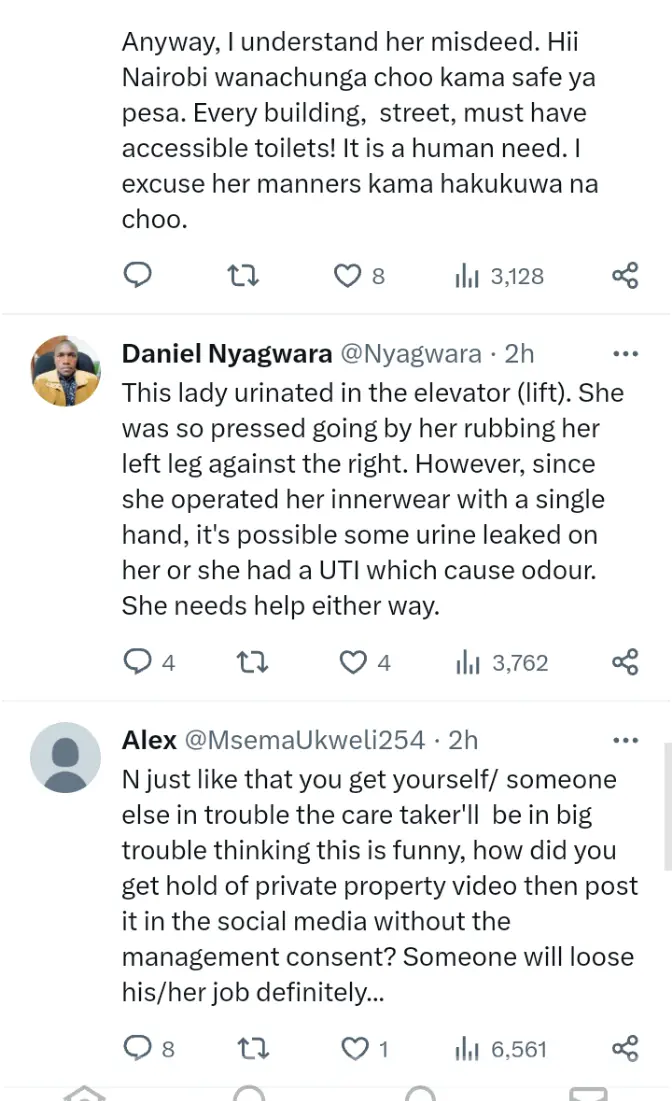 Comments