GUNSHOT COVERS THE AIR AS PROTESTERS ARE CONFIRMED DEAD
Breaking news reaching our information desk this Sunday, May 21, is that angry residents have taken to the streets to stage protests along the Isebania- Sirare corridor, paralyzing free movement of traffic.
Citizen Digital reports that angry residents engaged police officers in running battles over insecurity in the issues.
According to the publication, the town was brought to a standstill for the better part of Sunday after three local business people were murdered by unknown people.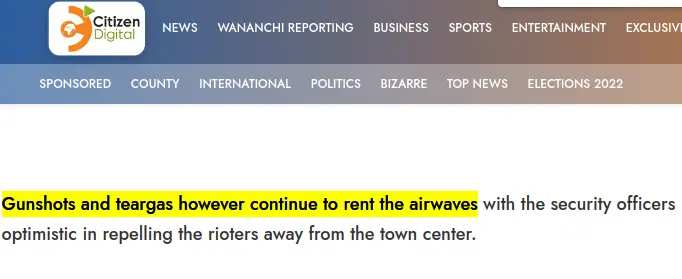 Three businessmen were gunned down by unknown assailants on Sunday morning, which triggered the residents to take their frustrations on the streets and roads as they barricaded the highway and lit bonfires, paralyzing movement along the busy corridor.
Police officers are still trying to contain the situation by lobbying teargas canisters at rioters.
So far, it is not clear whether rioters and officers have sustained injuries during the protests or not.
However, in the video seen by this writer, one police officer was seen being supported by colleagues after he appeared to have sustained injuries while dispersing rioters.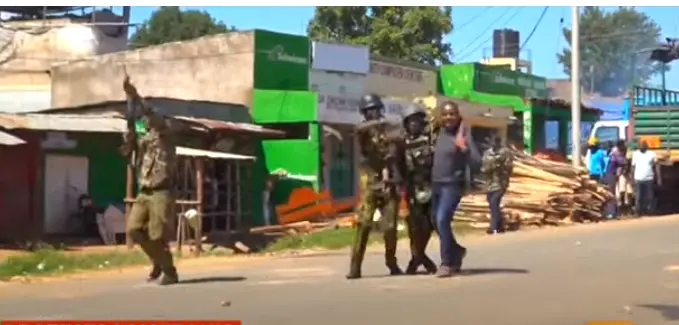 The source further revealed that an urgent security meeting between the locals, business community and the police is currently going on within Isebania
For starters, Isbania, also Isibania or Isebania is a town in Migori County, at the International border with Tanzania.
Click the video below to watch how the drama unfolded
Comments