Gor Mahia Players Robbed During a Match
According to sports journalist Fred Arocho, thieves broke into Kasarani stadium changing room during the kenya Premier league match and stole Gor Mahia player's valuable things including money and phones.The incident occurred during the second half of the match.
So far the problem has been reported to the Kasarani police where the investigations are taking place to determine those who did the unlawful act.
It is insecure for the playera to loss their valuable items while playing for their clubs.Kenyan security should be on the alert especially during this hard economic crisis. Many people are now tempted to steal in order to make ends meet.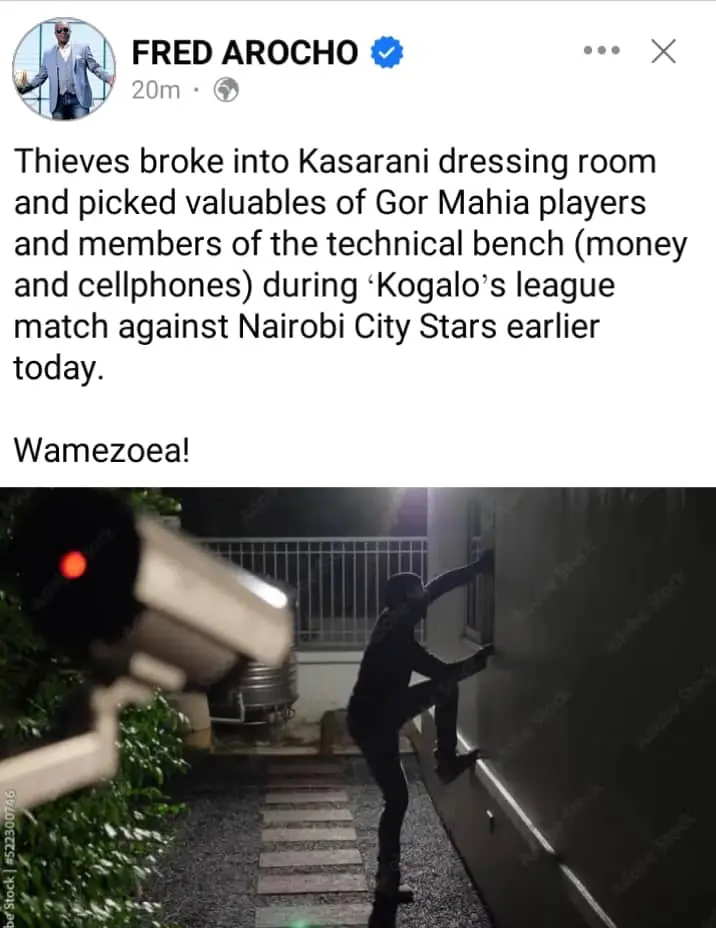 We wish the players all the best as they look for their goods.For more news updates tap on the follow link on the top right corner if you haven't done so to receive more news.
Comments