PRESIDENT RUTO CHANGES CS FOR HEALTH, NAKHUMICHA
President William Ruto has announced major changes in CA Nakhumicha's Health Ministry amidst major scandals in Kemsa and NHIF. The president has tasked the Health Council to solve workers issues and other matters that are affecting the Ministry of health.
President Ruto is confident that the Health Ministry can overcome the challenges that they they face today if the Health Council will remain focused and objective. The health Council will be led by Doctor Francis Wafula, a lecturer at Strathmore University.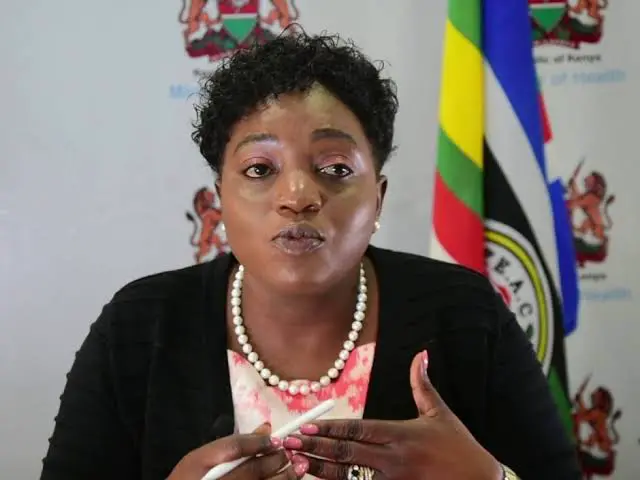 President Ruto has also warned against corruption in the Ministry of health amidst concerns that CS Nakhumicha is overwhelmed. The CS Health has been asking Kenyans for prayers to fight cartels whom she alleges are mighty and ruthless.
It's clear that president William Ruto has severally warned that those who will engage in corruption in his government will face consequences. It's however clear that the Ministry of health seems to be extremely intoxicated rite corruption and this is why most workers in the health sector are struggling.
Comments