POPULAR POLITICIAN CAUGHT IN ANOTHER BIG SCANDAL
Last week, news outlets were awash with the Kemsa and the sugar scandal. The two scandals led to the loss of hundreds of millions of taxpayers money setting the country back despite the tough economic times that Kenyans are facing.
The Nation has highlighted another scandal associated with the ministry of health where millions are alleged to have been lost through favouritism in the tendering process in the department of national syndromic diseases control council (NSDCC).
The nation reports that millions could have been lost through a string of irregular contract awards and possible violation of procurement laws allegedly initiated by the corporation's CEO Dr Ruth Laibon Masha.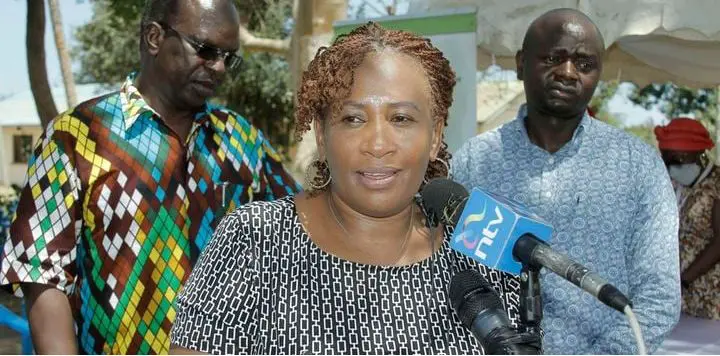 Internal documents sourced from NSDCC reveals that there are several contracts whose values run into millions of shillings were awarded to companies even before the start of the procurement process.
This has led to compromised the book of accounts of the NSDCC.A former employee in the corporation shared data about the alleged corruption in the state corporation with accusing fingers pointed at the CEO Dr Masha.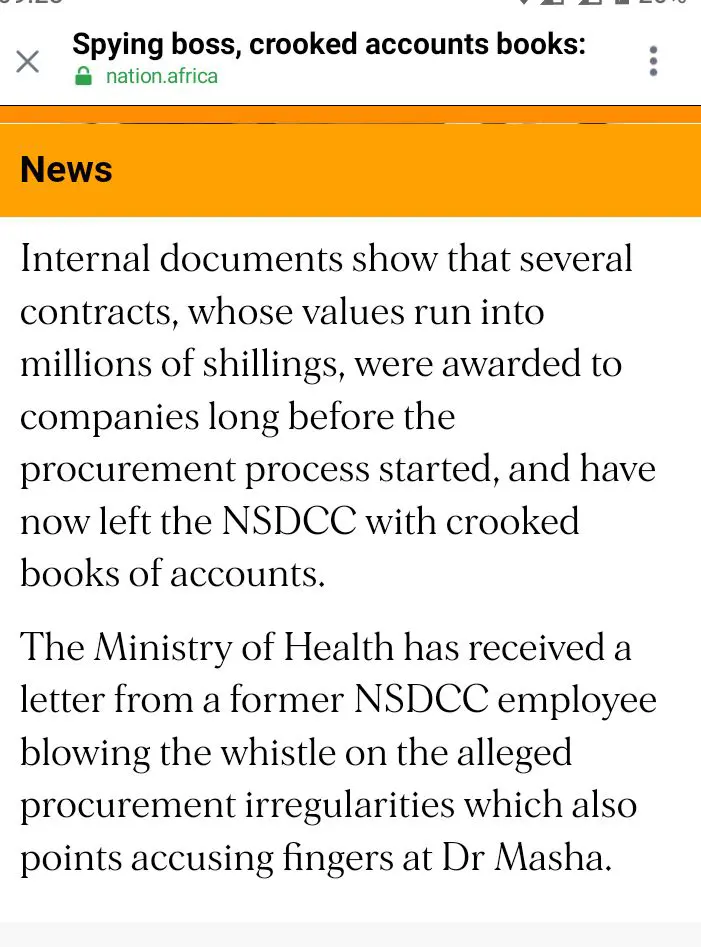 In the letter by the employee who blew the whistle about the corruption in the department of health ministry stated that Dr Masha could have wanted to ensure the corrupt deals at NSDCC remain a secret.The former employee of NSDCC also alleged that during a past meeting ,Dr Masha informed that the DCI officers stationed at the NSDCC were ensuring that workers did not pass information from the ministry to other government agencies.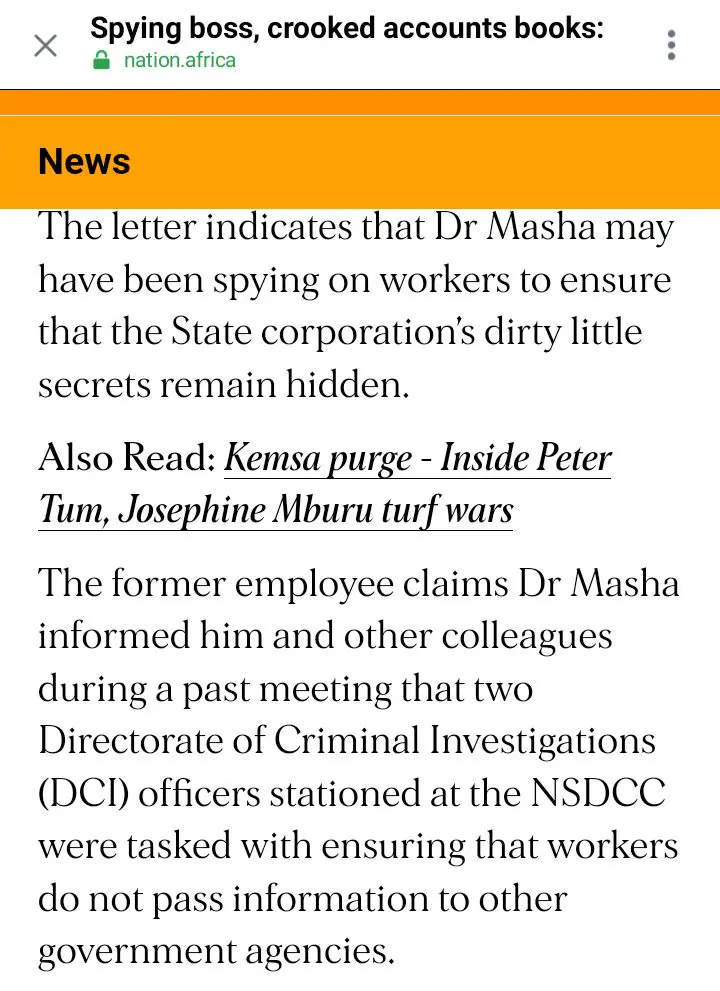 Comments