POLICE OFFICERS FIGHTING FOR THEIR LIVES AFTER MAJOR CHAOS.
Cases of youngsters storming various police stations have been on the rise, with some fighting for their lives in hospitals after being shot, while others have been confirmed dead.
Furthermore, all Kenyans have been asked to avoid generating disorder in the country and to seek justice through legal channels. Demonstrations in the country have caused other innocent Kenyan counties to suffer losses after goons trashed their property.
According to the source, details have just emerged about what happened to some of the goons who stormed the Isebania police station. The goons, who were well armed with panga and stones, stormed the police station and demanded that police officers release all the prisoners who were arrested. Further, after a confrontation between the goons and police officers, four goons were shot dead and one police officer was injured. The said police officer, who was injured, was rushed to the hospital and had some injuries to his head and eyes after he was brutally beaten by the mob.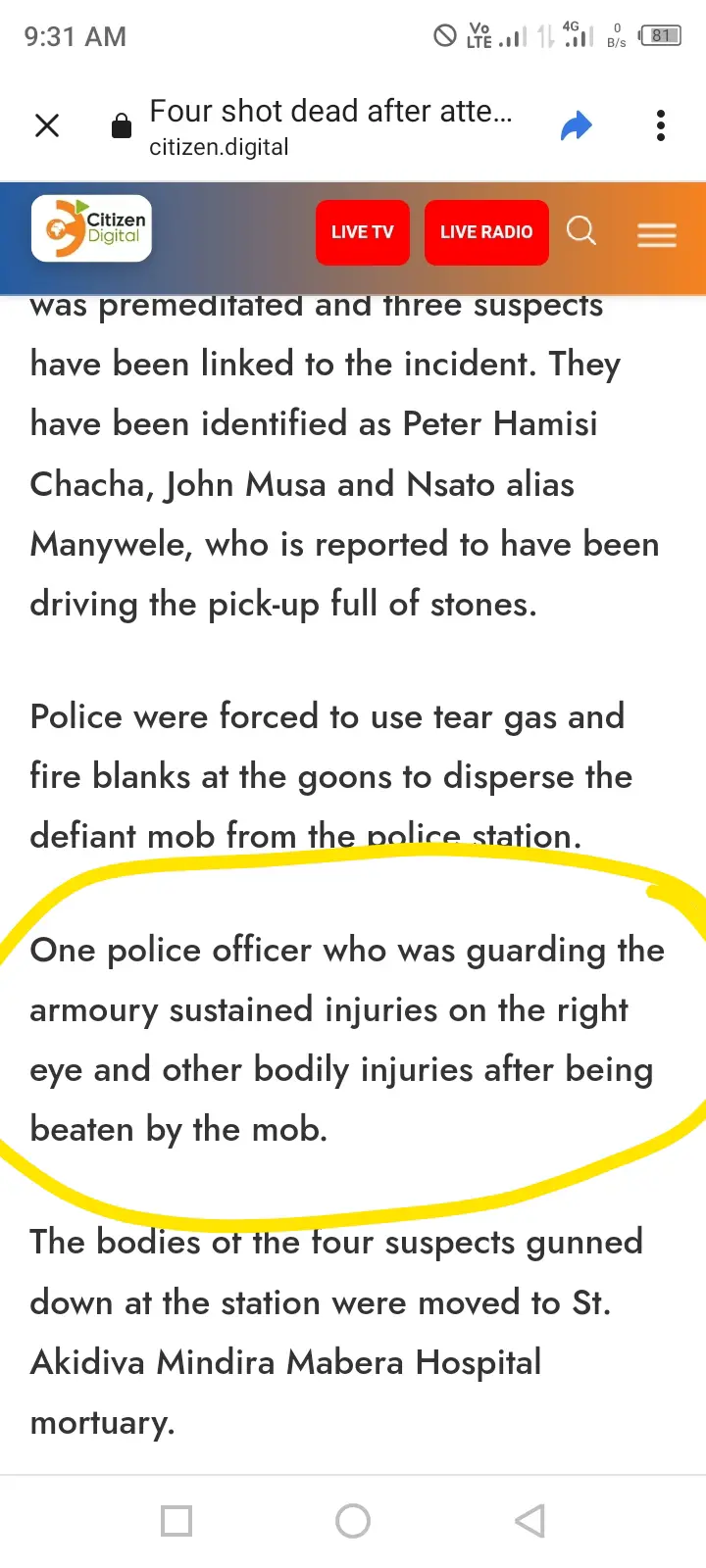 Further, the deceased who were shot dead by police officers were taken to the morgue, and police officers have launched investigations to determine what really happened.
This just came in after similar cases in Isebania have been increasing after cases of insecurities were reported after more than two businessmen were killed.
More to follow…
Comments