HUGE AMOUNT OF MONEY KDFs WILL BE EARNING FROM TODAY
New KDF recruits earn from Ksh 7,172, Cadet of KDf earn Ksh 11, 852, however as an Officer Cadet you will be able to earn Ksh 24, 520 per month. To achieve this you will have to work in the military forces for more than three years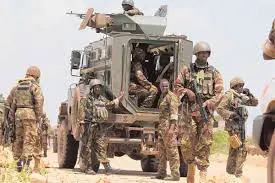 Privates in the KDF , Earn Salaries between Ksh 19,941 and Ksh 30,000, Lance Corporals earn between Ksh 26,500 and Ksh 50,000. Majors get salaries between Ksh 102,106 and Ksh 150,000 if you have reached the top levels.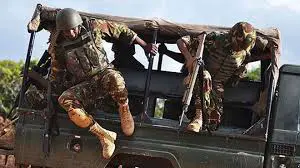 Corporals Earns between Ksh 32,250 and Ksh 70,000. As a Captain you will earn from Ksh73,182 and up to Ksh 110,000. Liutenant Colonels earn over Ksh 130,735 and up to Ksh 180,000 after a few years of military service. Colonels earn from Ksh 153,317 and up to Ksh 300,000.
A Lieutenant-General, earns salary of Ksh 632,984 and in a few years of good service cosmic Ksh 800,000. As a Chief of Defence Forces you will be able to earn from Ksh 894,897 upto Ksh 1M per month. What do you Think about their Salaries. Can You Join KDF? Comment your Ideas Below.
Story courtesy
Comments