Major Scandal as KPA Director Faces Scrutiny Over Ksh1.9B
The Kenya Ports Authority (KPA) is currently under investigation by the Director of Criminal Investigations (DCI) regarding what is now believed to be a Ksh.1.9 billion tender scandal.
The audit by the auditor general revealed irregularities in spending, prompting a probe that implicates top officials, including the recently appointed Managing Director of KPA, Captain William Ruto.
Captain William Ruto, who recently assumed the role of KPA Managing Director, is now faced with the daunting task of explaining the whereabouts of Sh1.9 billion highlighted by the auditor general's report. The investigation, launched in August of this year, focuses on alleged irregular expenditures amounting to Ksh.1.9 billion, for which Ruto is accused of authorizing.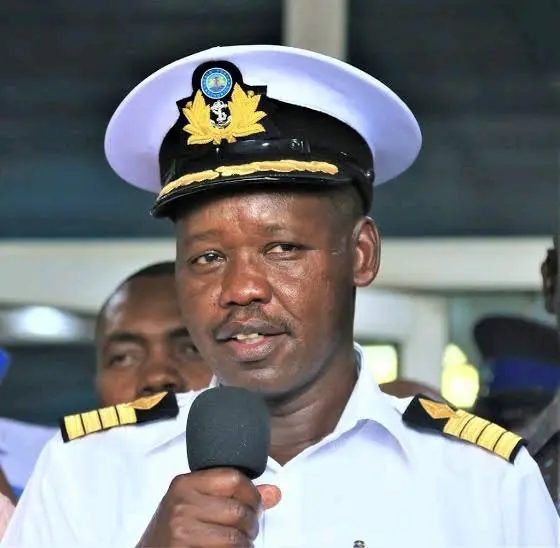 Nancy Gathungu's audit report raised substantial concerns regarding KPA's financial practices. The National Assembly Public Investments Committee on Commercial Affairs and Energy, led by MP David Pkosing, has sought answers from KPA's management. One major point of contention is the payment of overtime allowances totaling Ksh.214.6 million to 1,337 employees who worked eight-hour shifts, a matter the committee deems irregular.
The probe also delves into specific projects, including Makongeni Goodshed Yard, Manufacture of Concrete Barriers, and Kisumu Port Revitalization. Captain Ruto, along with other individuals, is suspected of having violated procurement procedures in connection with these projects.
During the parliamentary session, MPs confronted Captain Ruto with questions stemming from the auditor general's report. They sought explanations for expenses totaling Ksh.1.9 billion that lacked confirmation. In addition, inquiries were made about the accuracy and validity of waivers amounting to Ksh.242 million, as well as the inability to account for Ksh.6.1 million in revenue from storage containers.
Allegations point to collusion between William Ruto, Senior Works Officer Anthony Muhanji, Works Officer Juma Chigulu, and Principal Works Officer Bernard Nyobange. It is alleged that they divided a 2100 square meters yard owned by Kenya Railways into nine zones and awarded eight contractors contracts for concrete works.
Comments