3 CAS POSITIONS SCRAPPED OFF AS HIGH COURT MAKES RULING
All eyes will be on the high court tomorrow from 11am as 3 Judge bench will start to hear the case on the creation of the Chief Administrative Secretaries and their appointment to office.
According to the details shared by Waikwa Wanyoike, the 3 judge bench who include Justice K. Kimondo, Lady Justice Hedwig Ongudi, Justice Visram Aleem Alnashir will begin to hear the case from 11am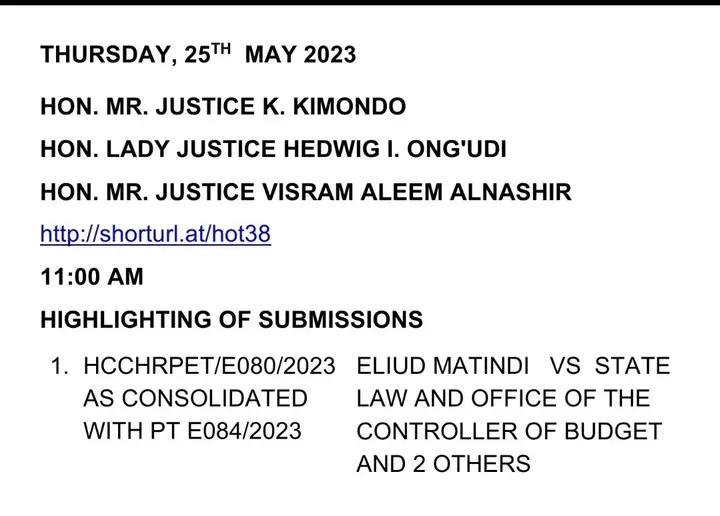 The case was filed challenging the creation of the CAS positions by President William Ruto where the state and the controller of budget have been listed as parties of interest.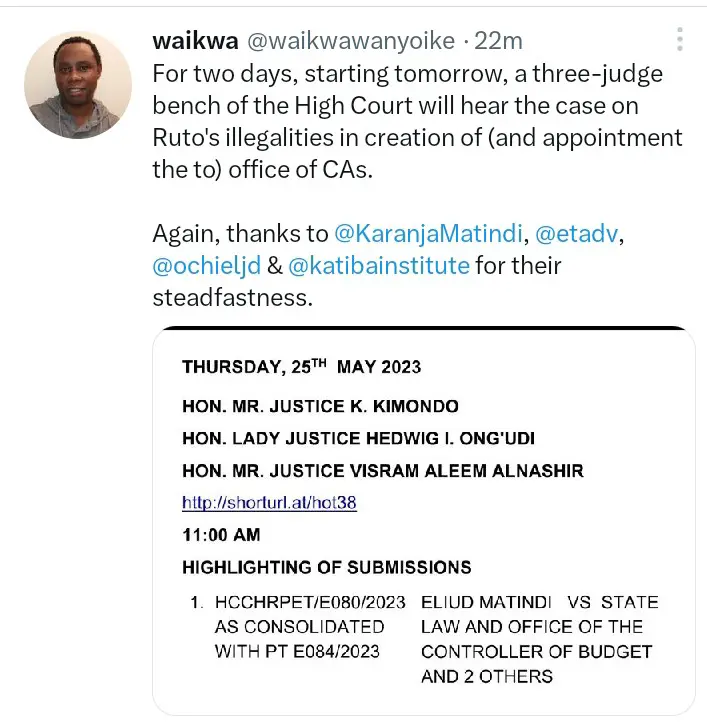 Ruto had appointed 50 CASs and they were then subsequently sworn in at the Statehouse.
The Law Society of Kenya then run to court stop the 50 CASs from assuming Office. The court then directed that the CASs should not assume office until the case filed by Law Society of Kenya is heard and determined.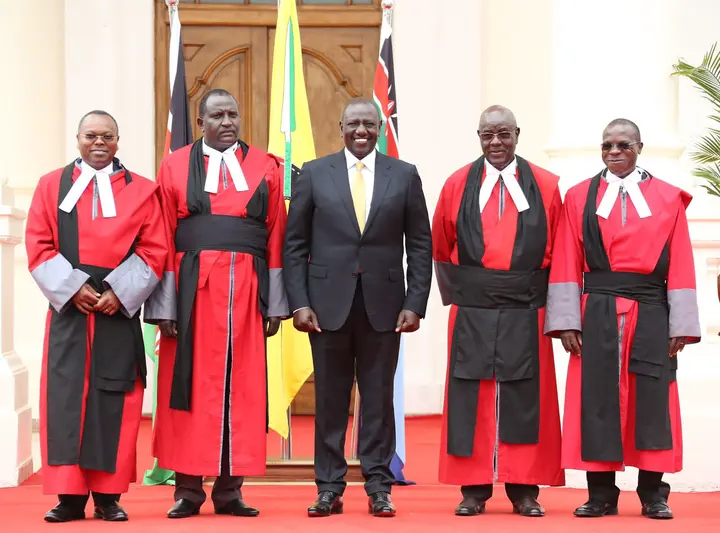 Comments