MCAs EXCHANGE BLOWS OVER A FEMALE JOURNALIST
A heated altercation between two Members of the County Assembly (MCAs) from Mt. Kenya region almost resulted in physical blows at a club outside the county.
The incident, which occurred recently, is said to have been sparked by a female journalist who was posted to cover the county's activities.
According to The Star newspaper's Monday, May 15th, 2023 publication, the two MCAs had been vying for the attention of the curvaceous reporter, who they claimed had been playing them against each other unknowingly.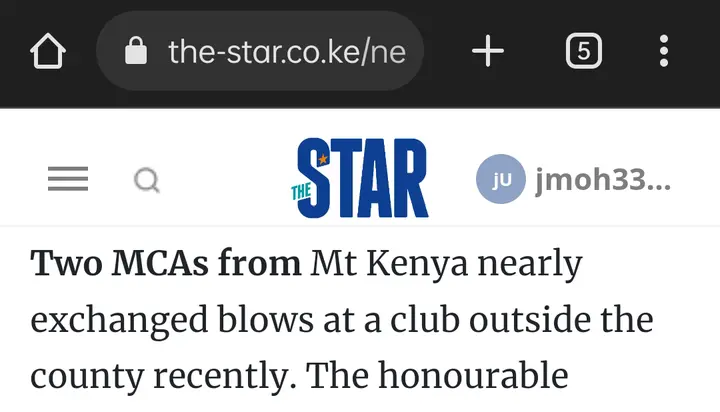 The situation reportedly escalated when the two love rivals discovered that the journalist had been accepting invitations from both of them to cover the county assembly proceedings.
The incident has sparked outrage among the their colleagues from the County Assembly, who have expressed concern over the conduct of elected leaders and their lack of decorum in public spaces.
It remains to be seen whether the two MCAs will face any disciplinary action from the county assembly or their political parties following the incident.
The speaker of the County Assembly is also expected to make s ruling on the conduct of the Members of County Assembly since they have already ruined the reputation of the honourable house.
Sourced from the star
Comments