LIST OF HOSPITALS WHERE YOU'LL FIND NEW HIV INJECTABLE DRUG
The Food and Drug Administration in America (FDA) has approved a drug that can treat AIDS among adults by using it twice a year.
Patients are given the drug twice a year by injection or by taking pills. The drug costs 42,250 US dollars (equivalent to Sh5.1 million) for the two phases.
Users are also required to shell out $39,000 (Sh4.7 million) every year to pay for "maintenance doses".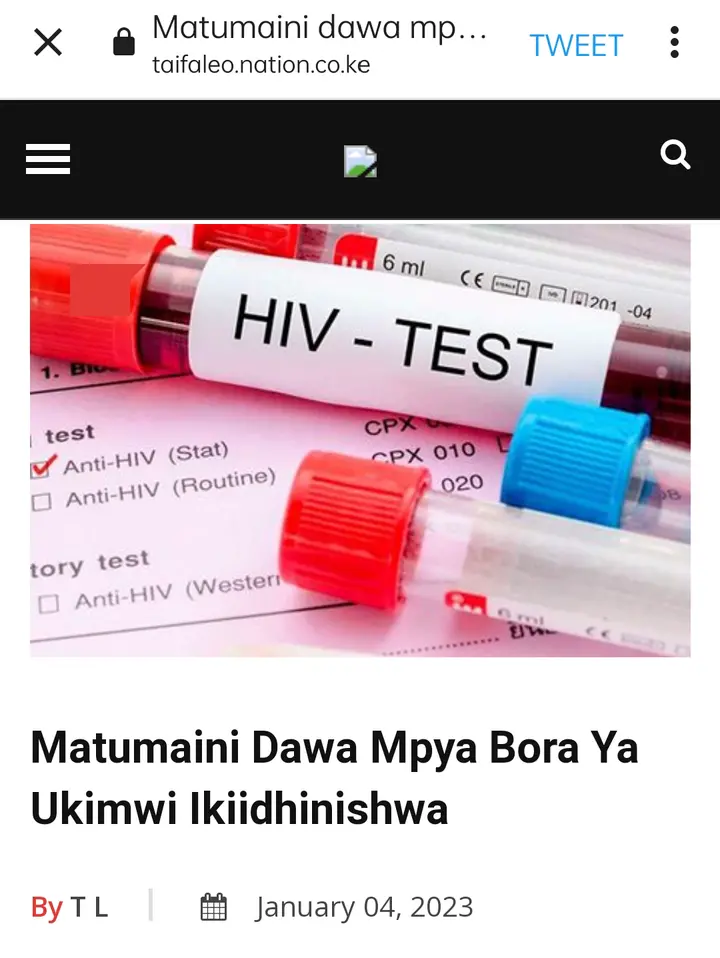 This time, a similar drug known as Cabenuva (cabotegravir and rilpivirine) from the British pharmaceutical company GSK, costs $40,000 to $50,000 (Sh4.9 million to Sh6.1 million) per year.
In 2021, the drug, which is given by injection, was the first to be approved by the FDA as a treatment for the disease caused by the HIV virus.
According to experts, the current drug known as Sunlenca (lenacapavir) is used to treat people whose bodies are resistant to various drugs.
"The approval contributes to the presence of a new type of drug that can help AIDS patients who have failed to get help from other drugs.
The availability of this drug now can help those people to stay healthy for a long time," said Dr. Debra Birnkrant, Director General of the Division of AIDS Drugs at the FDA's Center for Drug Research.
Comments