NEW DETAILS EMERGE ON WHY RAILA HAVE RETIRED FROM POLITICS.
Political analyst Fred Sasia believes ODM party leader Raila Odinga still has what it takes to be politically engaged. The pundit thinks that Raila's political career shouldn't be written off simply because he has been defeated five times and his base of support appears to be crumbling.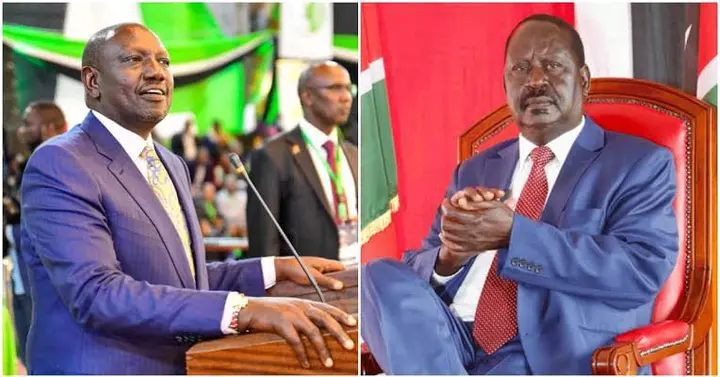 He says that since 2013, the ex-prime minister has been in the same position multiple times, but each time he has emerged from it stronger. He thinks Raila is so good at reinventing himself for each election that he cannot be removed from office for partisan reasons.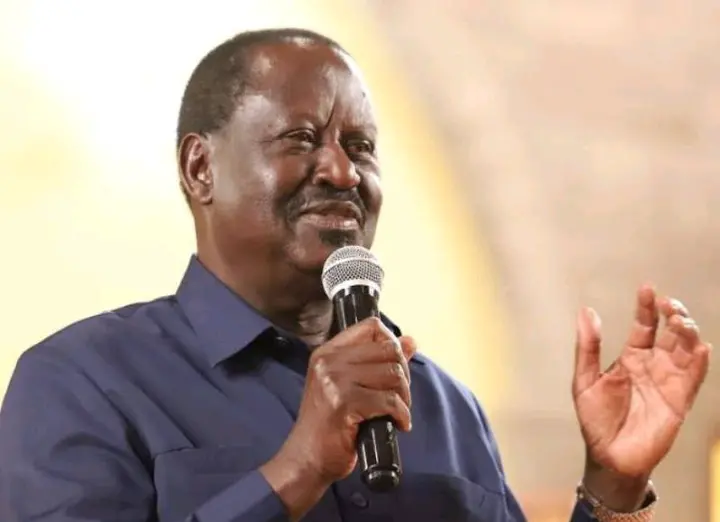 Sasia told The Star that in 2013, "many feared it was the end of the road for him," but that after a strategy shift, he had returned even stronger, to the point where even his most devoted fans were surprised.
He thinks that only Raila's age, which is not on his side, will force him to step down from active politics before 2027.
He claims that Raila's advancing age is the only thing holding him back right now and that even his most fervent admirers are beginning to mistrust him because of it.
Age has caught up with him, his once-devoted followers aren't as devoted anymore, change isn't exactly around the corner, and his charisma is being tested, he is further cited as saying. Despite indicating during the campaigns that he would quit if he lost again, Raila has stayed mum on the subject of his exit.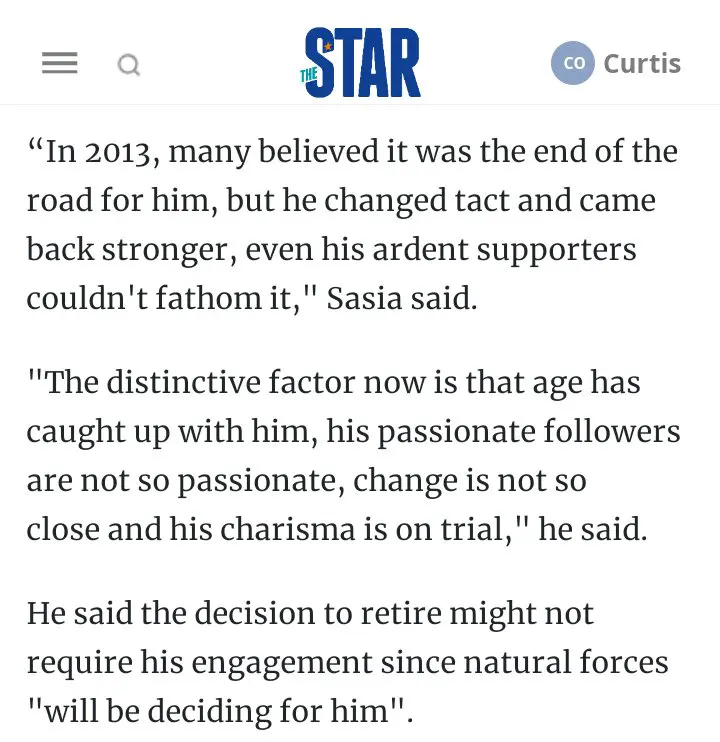 Kalonzo Musyoka, the leader of the Wiper party, appears to have enlisted his Azimio La Umoja alliance in a campaign of government criticism ahead of the 2027 elections, in which he plans to run for president.
Sourced from the Star
Comments