Moses Kuria to Be Evicted From His Office
The move by Head of Public Service Felix Koskei early this week effectively removed Moses Kuria from his position as Cabinet Secretary for Trade and Investment.
uria, who has been the topic of much discussion over the last week due to his haughty comments about the recent increase in the price of petrol in the country, has not been on President William Ruto's good side.
In a memo, Koskei instructed Kuria to move his business operations from the posh Two Rivers Mall in Runda to the National Social Security Fund (NSSF) building in Nairobi's residential neighborhood.
Kuria said, "This is none of your business" when asked for a remark on his eviction.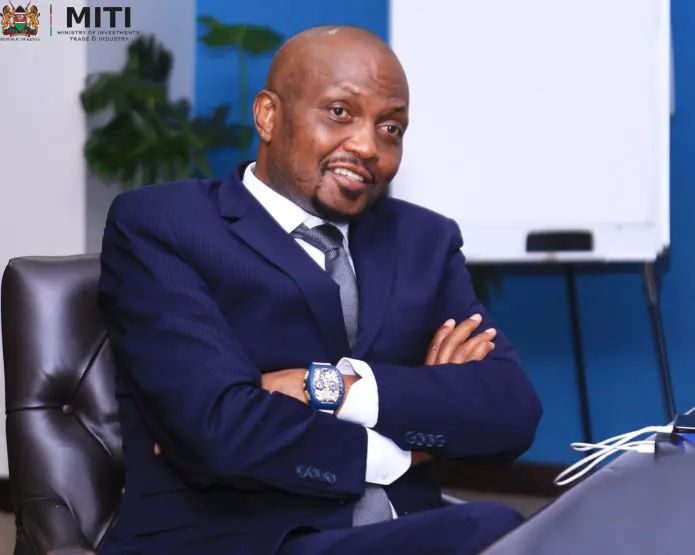 Moses Kuria will be fired along with other cabinet secretaries by President William Ruto due to their arrogance, incompetence, and laziness in their respective ministries.
Comments