Suicide Note Written by Young Girl Before Taking Her Own Life
A 19-year-old girl has taken her life in Kabodho village, Kisumu County, after finding out that she was pregnant and feeling neglected by her family.
The girl, identified as Mary Achieng, had completed her secondary education last year at Rae Girls School and was hoping to join a university.
According to a note that she left behind, Achieng revealed that she was two months pregnant and did not know who the father was. She also expressed her frustration that neither her grandmother nor her mother showed any concern for her aspirations or well-being, leading her to the desperate decision to end her life in an attempt to relieve them of their perceived burden.
Achieng's body was found hanging from a tree near her home on Thursday morning by some villagers who alerted the authorities. Her note was also recovered from the scene and taken as evidence.
The police have launched an investigation into the incident and are trying to trace the father of the unborn child.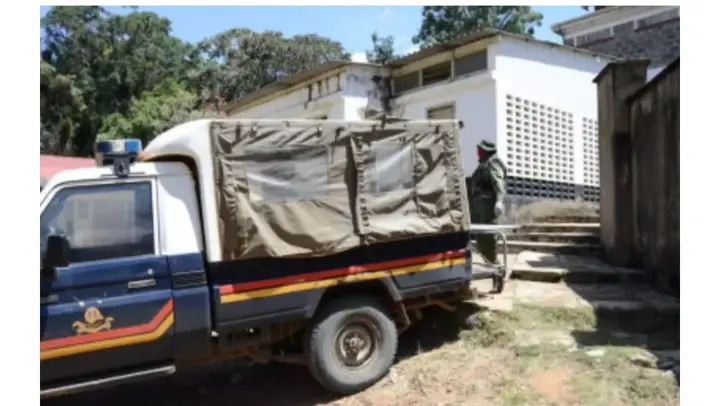 Achieng's death has shocked and saddened many people who knew her as a bright and ambitious student. Her former teachers at Rae Girls School described her as a hardworking and disciplined learner who always performed well in her exams.
They said that she had scored a mean grade of B+ in the Kenya Certificate of Secondary Education (KCSE) examination last year and had applied for admission to several universities.
Her classmates and friends also mourned her loss and expressed their condolences to her family. They said that they were unaware of her pregnancy or the challenges that she was facing at home.
They urged other young girls who might be going through similar situations to seek help and support from trusted people instead of resorting to suicide.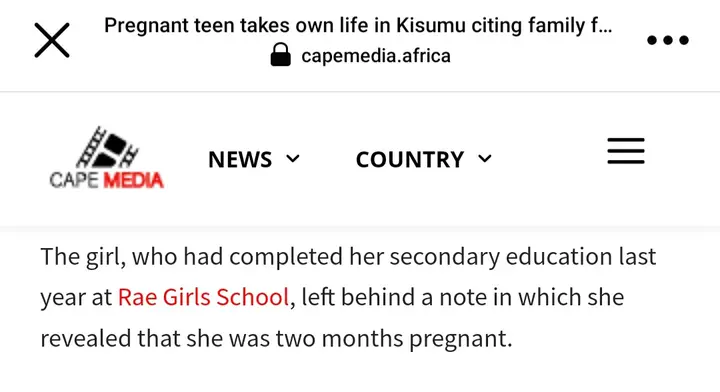 Comments