Owner of Kabras Sugar Abducted
Tension high as owner of Kabras Sugar Jaswant Singh Rai is abducted in broad daylight while in traffic by unknown people in Nairobi.
"The owner of Kabras Sugar Jaswant Singh Rai was kidnapped while in traffic. A missing person report was filed at Kilimani Police Station.The video on the right captures his kidnapping. President William Ruto promised an end to this criminal behaviour. Help find Jaswant." Boniface Mwangi wrote.
Further details by Law Society of Kenya President Eric Theuri reveals that ,Jaswant Singh Rai was kidnapped yesterday on 25th August at about 4.00pm by persons believed to be police officers along Wood Avenue, Kilimani, Nairobi.
The report by Theuri reveals the his whereabouts remain unknown and that the
family has reported a case of missing person vide OB No 21/26/08/2023.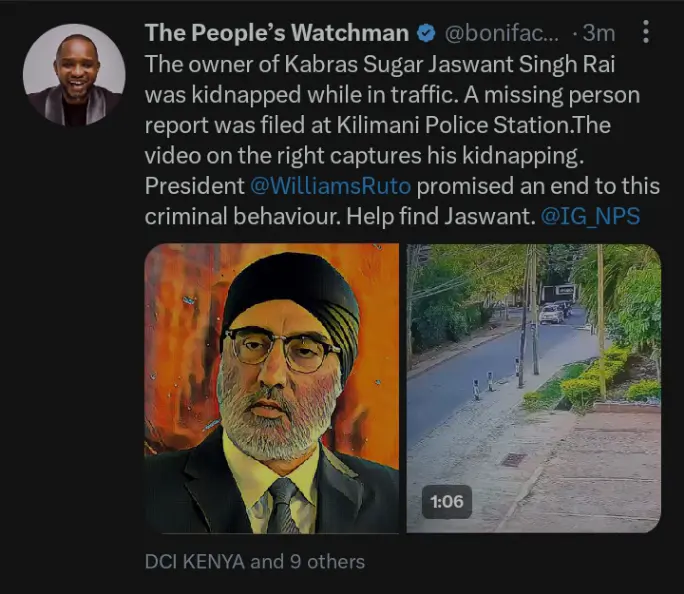 "This marks the unfortunate return extra judicial methods the incoming government pledged to end. The IG,NPS owes Kenyans an explanation. We demand the immediate safe return of Mr. Rai." Theuri said.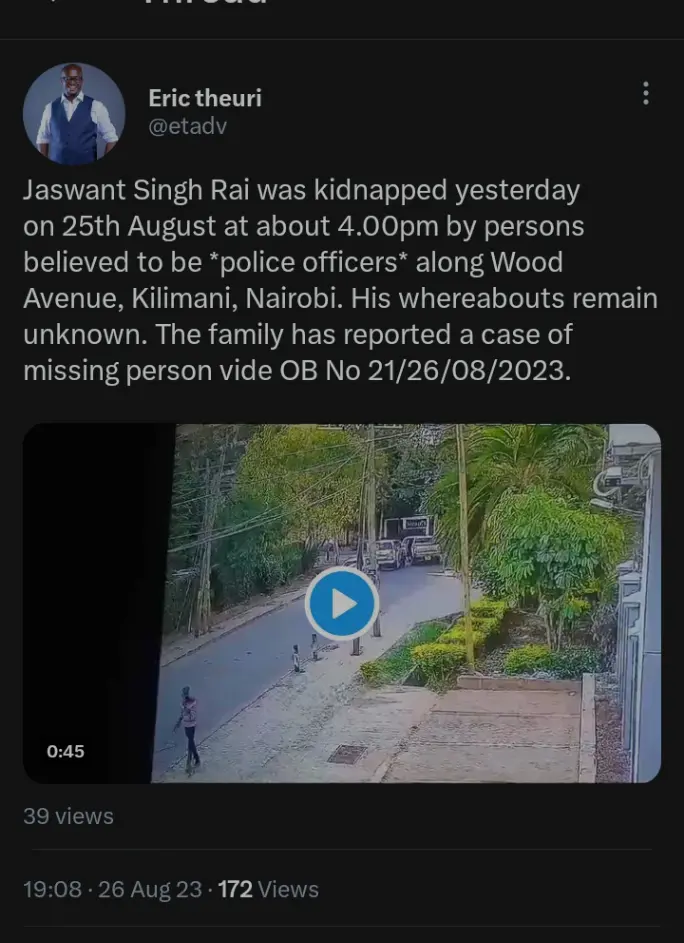 Comments