SENIOR CABINET SECRETARY RESIGNS
Saboti member of parliament hon Caleb Hamisi has alleged that a senior cabinet secretary is set to resign from president William Ruto's government and join maandamano.
Taking to his Twitter page, Hamisi claimed that the frustrations around his working are will force him to do so and this make him to join Raila.
Hamisi also said that the insults from the Kenya kwanza alliance government leaders have made the former president Uhuru Kenyatta to come out of his retirement and thus is set to take a major role in the coming Tuesday maandamano.
Hamisi said that due to this the country will soon hit the international headlines and not because our athletes have broken the records in their races but because the leaders that we elected have decided not to act as statesmen and be humble.
He suggested that the head of state should now focus on being a good leader rather than a politician so as to settle things easier.
"I have never supported #uhuru nor liked his political leadership. I am only a #RailaOdinga man.But you have abused and attacked uhuru beyond human understanding. Now he has come out. Don't ask him to retire. You brought him out of retirement, and he is now joining tuesday maandamano in person.
A senior CS is set to resign soon and join due to frustrations. This Kenya is soon hitting international news,not by #omanyala and #kipchoge bringing national glory but by leaders whom Kenyans woke up early morning and entrusted their sovereignty and none of them is willing to be a nationalist . Dear #HEruto ,it is not enough to be a good politician and a president, but what generations remember you for?" He said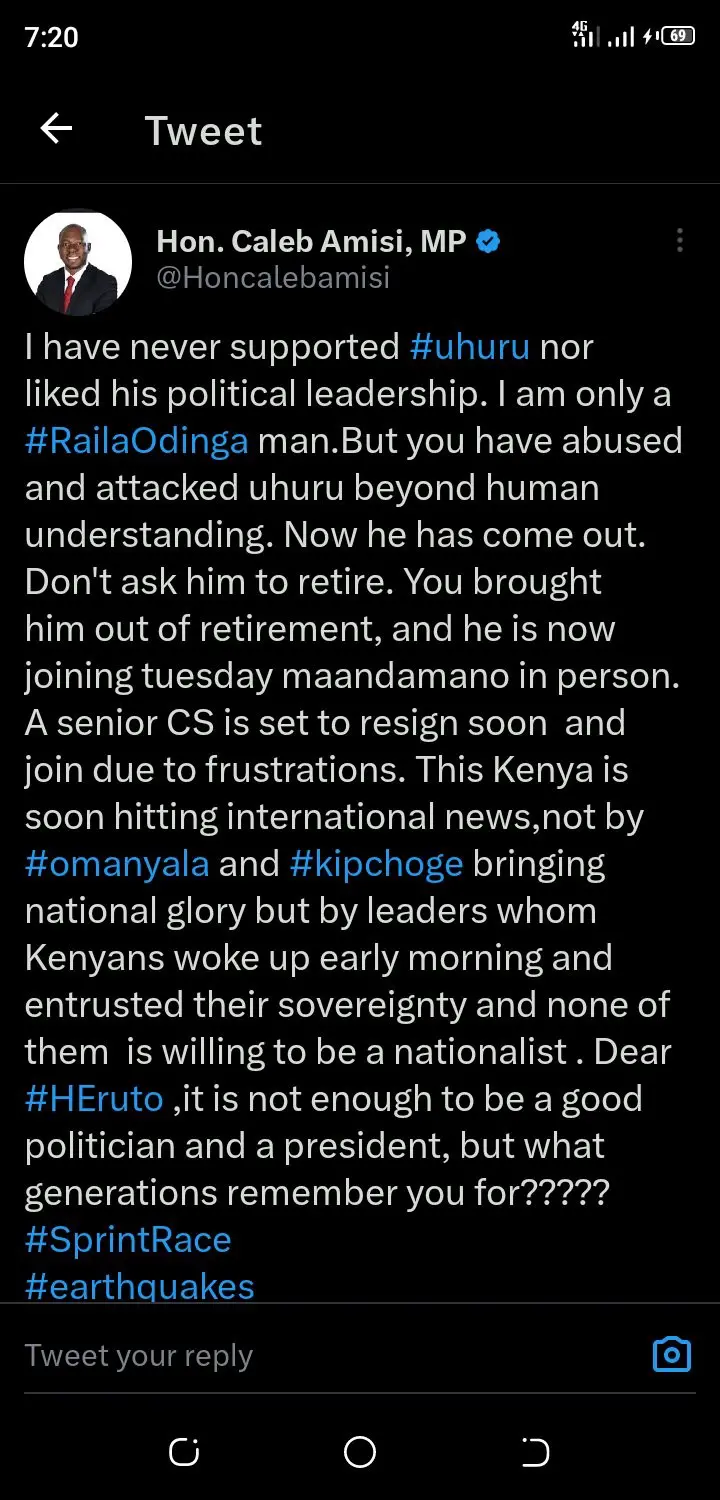 Comments