US GOVT OFFERS KSH 637 MILLION TO ANY KENYAN WHO CAN DO THIS
The increasing crime rates associated with terrorism has been raising a global concern in the parts of the world.
Kenya has not been an exception to being a target of the terrorist linked to many groups including the bandits.
Meanwhile, the US government has offered a total of Ksh637.5 Million to any Kenyan or individuals who has the information that might lead to the arrest of Ali Mohamed.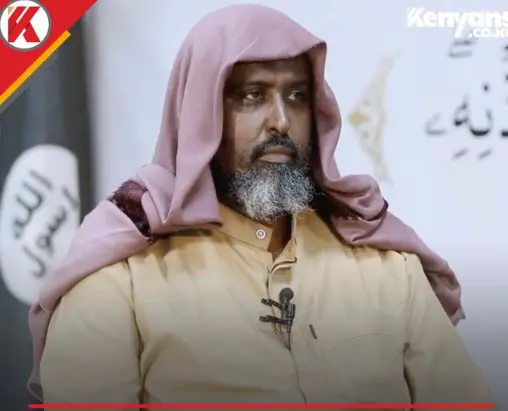 The US government has noted that the most wanted terrorist has been the one planning for numerous terrorist attacks on innocent Kenyan citizens. Ali Mohamed is linked to be one of the powerful group members of the popular Al Shabaab group.
The Al Shabaab group is allegedly a group of terrorist based in Somalia, a country neighboring Kenya to the West.
Meanwhile, within the past few years the Al Shabaab group has been linked to numerous attack on Kenyan soil and mostly in the capital City of Nairobi, including the famous West Gate attack.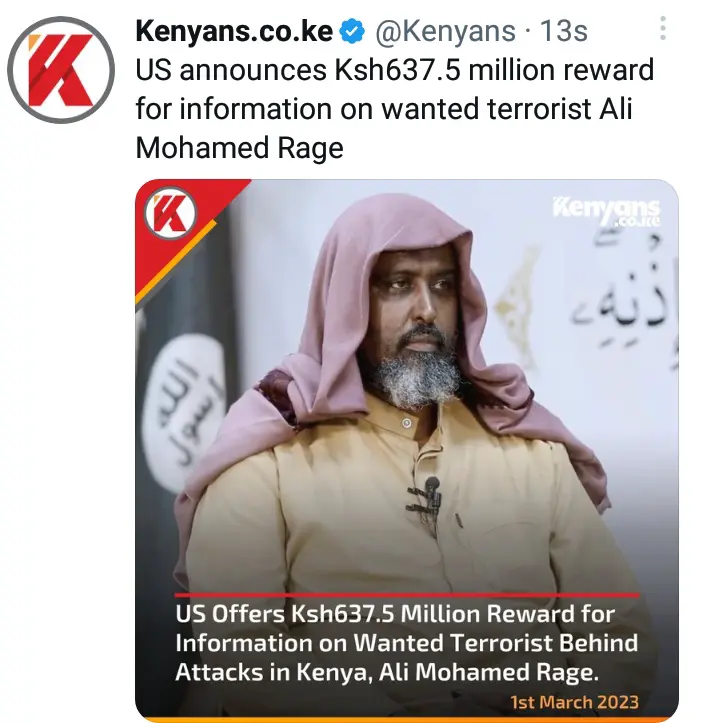 Story courtesy
Comments