KENYA RECORDS FIRST EBOLA CASE IN THIS COUNTY
For the past few days kenya has been on high alert after Uganda reported several cased of the deadly Ebola virus.
According to media reports already several people from the neighboring country have died of the virus with a number still in hospitals.
Sadly, it is bad news for kenya after one suspected Ebola case was reported in Mumias, Kakamega County from a man who travelled to Eastern Uganda two weeks ago.
According to Health Ministry some serious diagnosis and tracking are underway to prevent the killer virus from spreading in the country.
Yesterday, the Ugandan president Yoweri Museveni said that he was not going to lock down the country amid rising cases.
This worrying development comes at the backdrop of on-going measures in the country to curb the spread of the deadly Corona virus that had wreaked havoc across the world.
Kenyans have been urged to put all necessary measures to avoid being in contact with Ebola victims.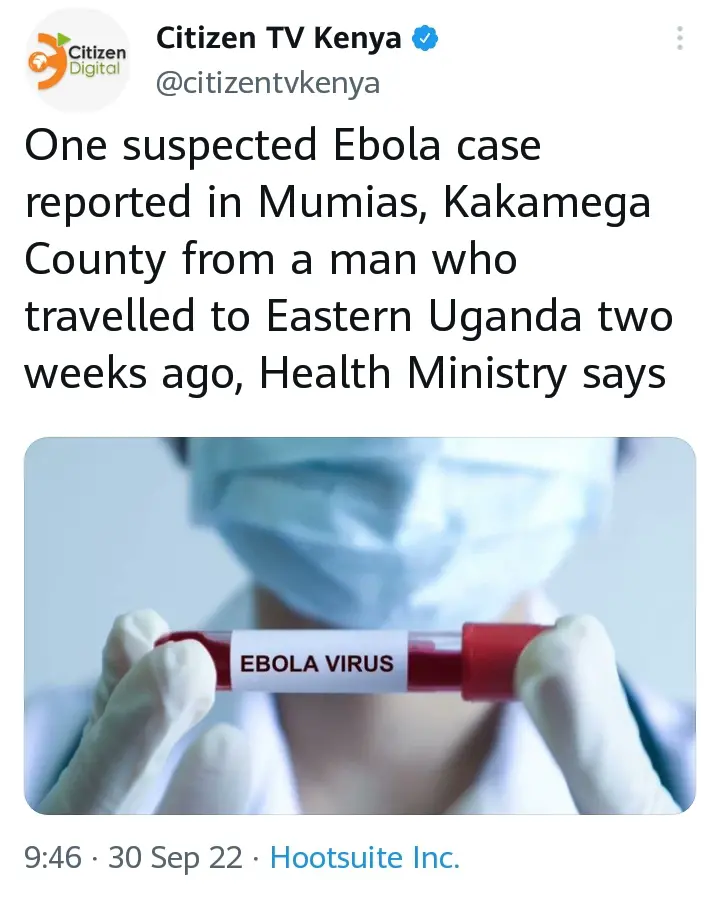 Story courtesy.
Comments