AZIMIO MPs URGE RAILA TO STEP BACK AND ALLOW RUTO TO WORK.
ODM member of parliament for Dagoretti North Constituency, Beatrice Elachi, has called on Azimio leader Raila Odinga to cease his fight against Ruto's administration specifically the finance bill.
During an interview on K24 TV on Monday, June 5, 2023, Elachi expressed her belief that Raila has been a longstanding advocate for the Kenyan people but should now allow Ruto to handle the finance bill issue independently.
Addressing Raila directly, Elachi stated, "I want to tell Baba, you have stood with Kenyans for a very long time, but on this bill, please leave it entirely to Kenya Kwanza. This is a Bill of Kenya Kwanza, and this is their government."
Elachi emphasized that while it is commendable to stand with the people, Raila may find himself facing challenging situations. She highlighted that if the bill is passed and progress is made, Kenyans will appreciate the president for his resolute stance on what he believes is best for the country.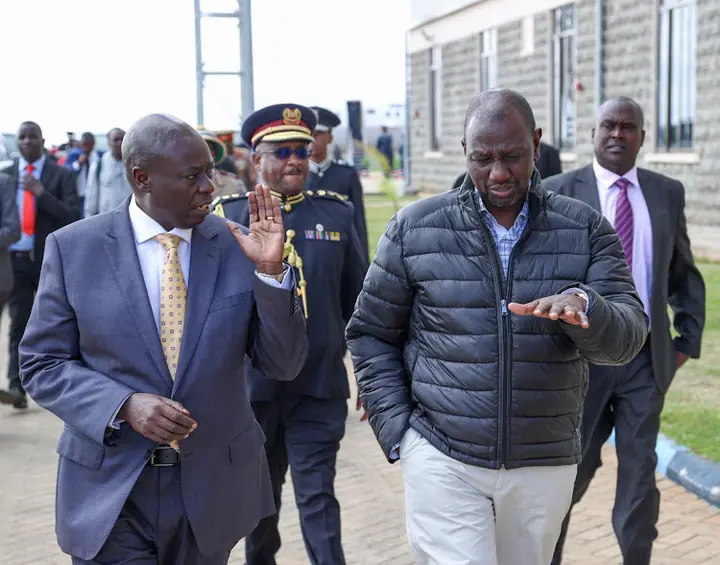 "This is because you can do good, but if that good does not yield results while another good action does, people will remember the successful outcome and not the well-intentioned efforts," Elachi added.
The MP acknowledged that regardless of her support or opposition to the bill, she, like every citizen, will still be obligated to pay taxes.
The finance bill, currently awaiting the decision of Members of Parliament in the National Assembly, has attracted intense criticism from leaders and the public alike.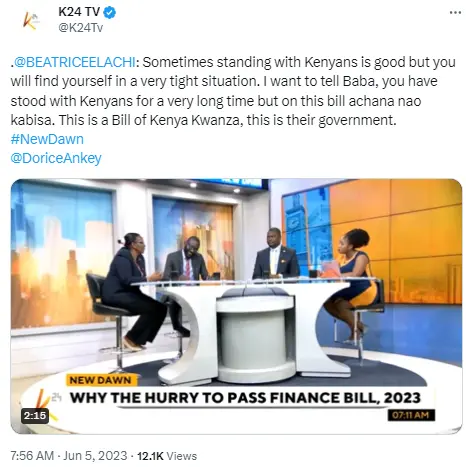 President William Ruto has urged Kenya Kwanza legislators to pass the bill, while Raila Odinga, leader of the opposition, has called on Azimio MPs to reject it.
In the coming days, the fate of the finance bill will be determined, as MPs deliberate on its provisions and potential impact on the nation's economy.
Comments