REAL REASON WHY SUGAR IS NOW EXPENSIVE.
Mumias East member of parliament Peter Salasya has come out to reveal that the increased cost of sugar in the country was caused by an artificial shortage. Taking to his twitter page Salasya said that some two judges of the High Court ordered for the closure of Mumias sugar company so that there would be an artificial shortage.
This then gave a space for other sugar brands from outside the country to find their way into the country and retail at high prices exploiting Kenyans. Salasya then asked the president not to allow any cheap sugar brands to be imported into our markets.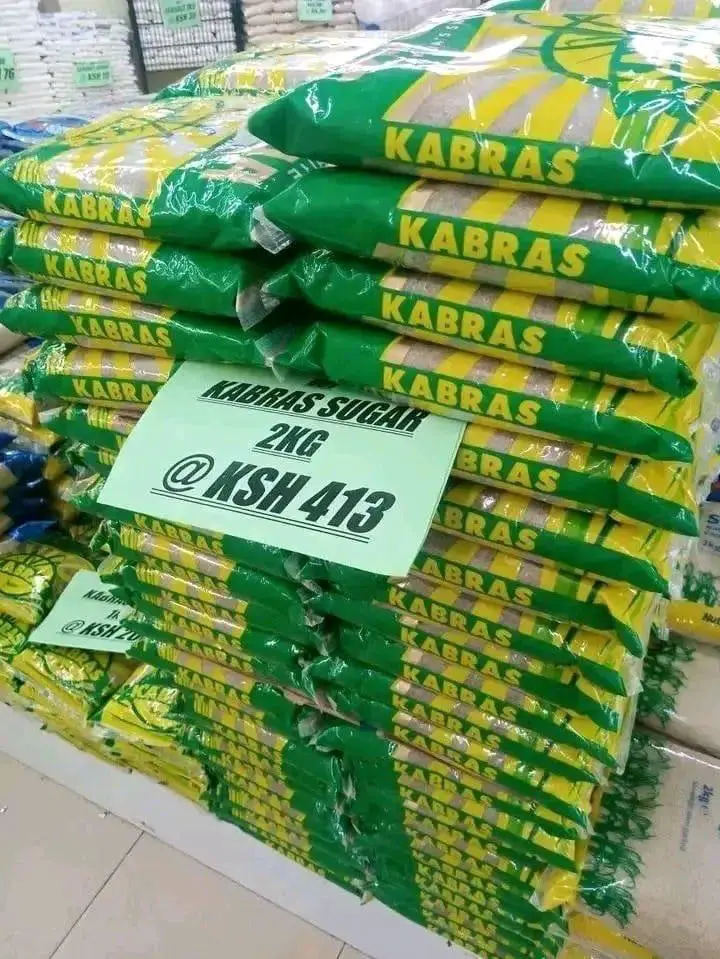 "WestKenya @kabaras sugar through the two corrupt judge of high court in the @Kenyajudiciary decided to close mumias sugar to create artificial shortage of sugar to be allowed to import sugar .. His excellence @WilliamsRuto don't allow any cheap sugar importation stand firm," Salasya said.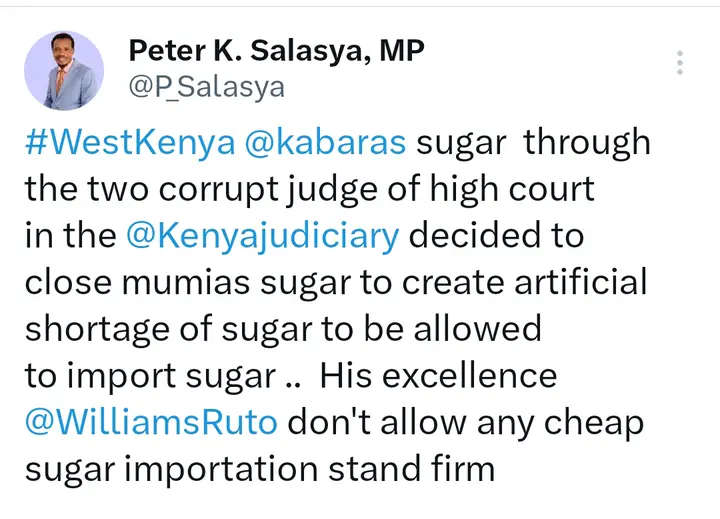 Recently Kenyans woke up to find the price of sugar having doubled without any warning. The government has not yet given a reason as to why there was such a surge in sugar prices. Many people have condemned the Kenya Kwanza government for making the lives of Kenyans miserable despite promising them an easy life.
Comments