STUDENTS STABBED TO DEATH WHILE IN SCHOOL.
Shocking scenes have been witnessed in Faza secondary school in Lamu, after a form four student met his untimely death after being stabbed in school.
According to the reliable reports, a 17-year-old boy from Form 3 stabbed an 18-year-old boy from Form 4 after a little argument.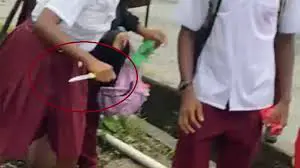 According to the eye witness, the two students started their argument while exchanging harsh words. The argument escalated and the two of them got into a physical argument during today's break time in school.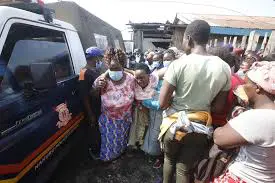 The form 3 student get more furious and stabbed the form 4 student in the back with a knife he had on him. The victim lost consciousness.
The school administration tried unsuccessfully to transport him to the hospital in an effort to save his life. On arrival, he was pronounced dead. The minor is said to be hiding out after this crime, but the police are still searching for him.
Comments