PASTOR EZEKIEL'S LATE NIGHT REVELATION SHOCKS MANY
The investigation body has closed Pastor Ezekiel Odero's bank accounts, stating that they will be reopened once the investigation is concluded.
This action was taken due to allegations linking Pastor Ezekiel Odero to Pastor Paul Mackenzie, a controversial figure believed to be responsible for multiple deaths in Shakahola forest since last month's 15th.
As investigations proceed into a cult in Kenya that has caused over 109 fatalities, televangelist Ezekiel Odero strongly denies any connection with Paul Mackenzie.
However, recent developments have revealed that some victims had missing body parts, prompting the police to probe the potential involvement of Mackenzie and Odero in human organ trafficking.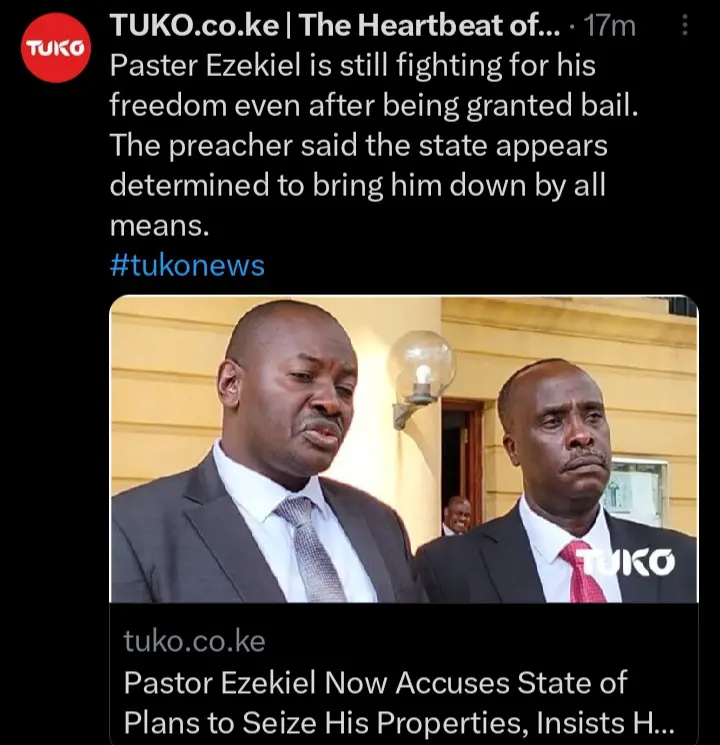 Followers of Mackenzie are currently missing and are suspected to have died under mysterious circumstances. Odero maintains that he only met Mackenzie once during negotiations for the acquisition of a television station. His purpose was to purchase the station to address issues of poverty and illiteracy.
Comments