PRICE OF 1KG OF GOLD IN KENYAN SHILLINGS
Gold is a bright, slightly orange-yellow, dense, soft, malleable, and ductile metal in a pure form.It occurs in a solid solution series with the native element silver.
It is naturally alloyed with other metals like copper and palladium, and mineral inclusions such as within pyrite.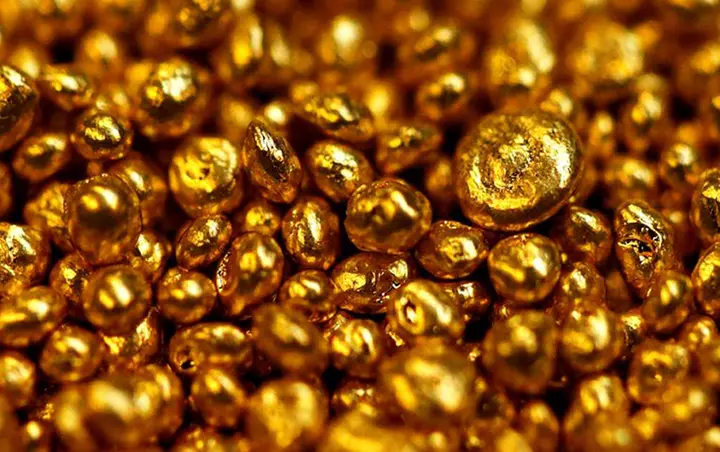 Gold is mainly used for many purposes. Some of the common uses of gold are making ornaments, making watches among so many more other uses.
The price of 1kg of gold currently costs approximately Ksh. 6.86 million, 2kg costs approximately Ksh. 13.7 million, 5kg costs approximately Ksh. 34.33 million and lastly 10kg cost approximately Ksh. 68.7 million.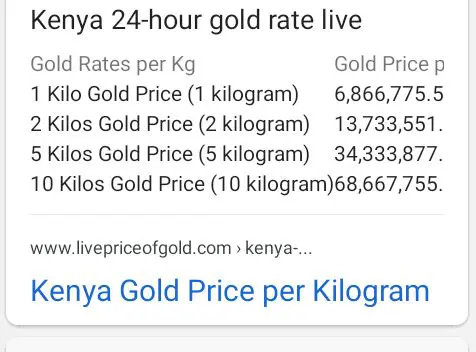 According to goldpriceg.com the price of 1 gram is Ksh. 6,862. This clearly shows that one kilogram will go at Ksh. 6,862,000.
According to goldpricez.com, the current price of 1kg gold is 6,871,357.237 KES.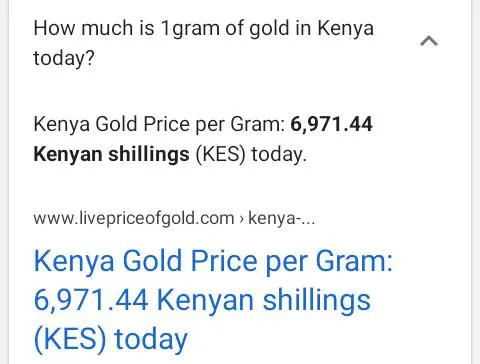 According to www.livepriceofgold.com, Kenya golf price per gram is 6,971.44 Kenyan Shillings. This means that 1kg of gold will cost 6,971,440 Kenyan Shillings.
As from the above contents, it is clear that one kilogram of gold is approximately between Ksh. 6.8 million to Ksh. 6.9 million.
Story courtesy
Comments