LIST OF TYCOONS WHO ARE CONTROLLING 2022 GENERAL ELECTIONS
In the era of unlimited donations to political parties to fund August 8 elections, billionaires are becoming inextricably linked to the day's political story in Kenya.
Campaigns have to be oiled with money and that is why you see people raising funds to campaign while others use their wealth to ascend to power.
Kenya's election is reportedly highly influenced by deep-pocketed individuals. This is based on the lamentations and allegations of top politicians and opinion leaders.
Members of the alleged deep state and system are believed to be top businessmen who are out to protect their interests and wealth.
most influential billionaires in politics in Kenyan politics. These men are all playing big or threatening to play big in the 2022 campaign, with major assists from their pocketbooks. With one cheque, they're able to lift a candidate or cause they support — or potentially damage one they oppose.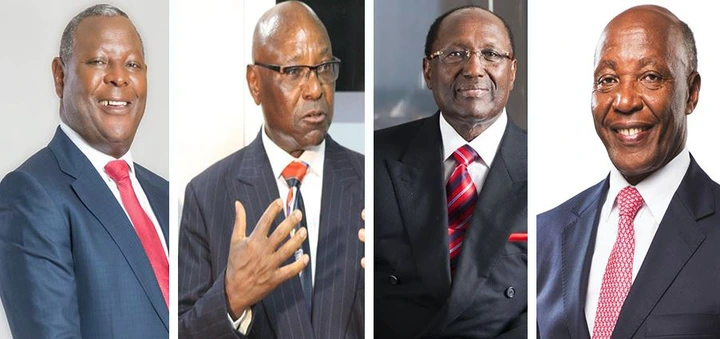 S.K Macharia
He is a media mogul who owns Royal Media services which is the home to Kenya's most listened radio stations and television stations. He bankrolled CORD's campaigns back in 2013. He is a die hard supporter of ODM party leader Raila Odinga. Macharia is now busy supporting and funding Azimio presidential candidate Raila in 2022 election.
Uhuru Kenyatta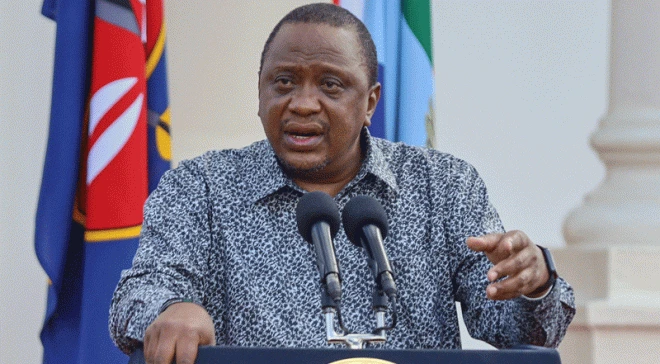 Uhuru Kenyatta Uhuru Kenyatta is the fourth and current president of Kenya. He is the son of the country's founding father, Mzee Jomo Kenyatta. Uhuru has engaged in active politics since 1997 when he first contested for the Gatundu South parliamentary seat in 1997 and lost to Moses Mwihia. Uhuru recently endorsed a woman to be the next deputy president of the Republic of Kenya and he fully supports Azimio la umoja to form the next government. Besides politics, his sources of income are diversified with his family, where he is at the helm, having invested in nearly all sectors of the economy, including agriculture, finance, real estate and media.
Top influencers
Equity Bank chief executive, Dr James Mwangi, and former career administrator, Joseph Kaguthi, also have considerable influence and control Kenya politics. They control one of the largest bank in Kenya ; Equity bank . Their influence in the Kenyan economy and political stability can't be ignored.
Jimi Wanjigi
Wealthy businessman Jimi Wanjigi has had key roles in Jubilee's campaigns in 2013 and thereafter, in Mr Odinga's presidential run under the National Super Alliance (Nasa) in 2017.
Narendra Raval
Raval, a steel tycoon, is one of Kenya's most successful entrepreneurs. He is the founder of Devki Group, a $650 million (annual revenues) Kenyan conglomerate that manufactures steel products, roofing sheets and cement. He is among top tycoon who fund politics.
Kiraitu Murungi
The Meru governor, 69, has won in every election he has taken part in since 1992. He is one of the politicians who fought for multi-party democracy in the country during the KANU regime.
Peter Muthoka
In Ukambani, tycoon Peter Muthoka, who backed the President's campaigns as well as the Jubilee parliamentary and civic candidates in 2017, is emerging as the region's power broker.
With deep pockets and international networks, they are an asset to any political campaign — the ultimate power brokers.
The wealthy businessmen reportedly bankroll campaigns for top presidential contenders and other candidates for various seats. However, most of them prefer to pull the strings away from the public eye.
The secrecy is sometimes because some hedge their bets with different political camps, so that whichever side wins, they identify with the victors.
Comments