LITTLE KNOWN FACTS ABOUT MUSALIA MUDAVADI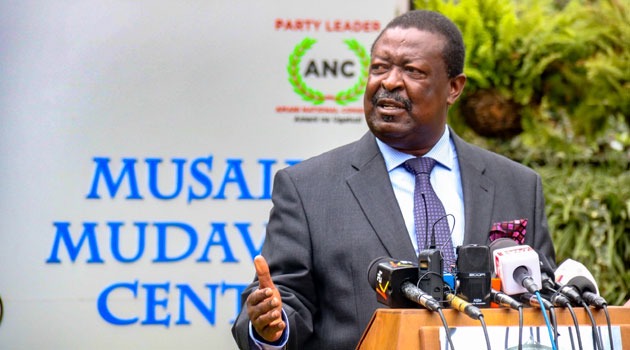 Musalia Mudavadi is one of veteran politicians in Kenya. He has shown interest in becoming the fifth president of Kenya. Let us look at some of little known facts about the former Sabatia MP.
He is son of one of the most powerful ministers in Kenya
Moses Mudavadi was one of kitchen cabinet ministers for President Moi. He served in various ministries notably local government and education. He was a close confidant of the late president and was tasked in popularising KANU in Western region. His relationship with President Moi started way back before Kenya gained independence. He was the one who introduced Moi to politics. When Moi was a teacher, Moses convinced him to leave teaching profession and vie for LegCo position which Moi won starting a long illustrious career in politics.
He left university to join politics
When Moses Mudavadi who was MP for Sabatia died in 1989, his son – Musalia – was a student at University of Nairobi. Musalia Mudavadi momentarily left campus to succeed his father. As fate would be, he was elected in 1989 as MP for Sabatia Constituency unopposed.
Appointed minister on his first day in parliament
During his first ever sitting in parliament, Musalia Mudavadi was appointed minister for supplies and marketing. At the age of 28, he became one of the youngest Kenyans to serve under such capacity.
Became minister of finance at the age of 33 years
Musalia Mudavadi set another history in Kenya when he became Minister of Finance at only 33 years of age. He is credited in guiding Kenya through tumultuous economic times between 1993 -1997. This was a period when the country had to look for domestic donors as most western countries had cut their funding to the country.
Became vice president for two months
Musalia Mudavadi has the shortest stint as vice president in Kenya. He became vice president for exactly two months. He was sworn in office on November 4, 2002 and left office on January 3, 2003.
Comments