Vera Sidika Irritated After a Fan Bluntly Told Her This About Her Kid
Kenyan socialite Vera Sidika got irritated after her fan bluntly told her that her kid might be of her original color. Vera Sidika recently announced that she is pregnant and Brown Mauzo the musician is responsible.
Ever since the socialite announced the news to her fans, she has been sharing pictures of brown babies. That is when one of her fans decided to inbox her and urged her to give birth with a white man or an Arabian. That is if she wants a brown kid like the ones she has been sharing their pictures. Her follower went ahead and added that if she gives birth with Brown Mauzo the kid will be dark like her ancestor.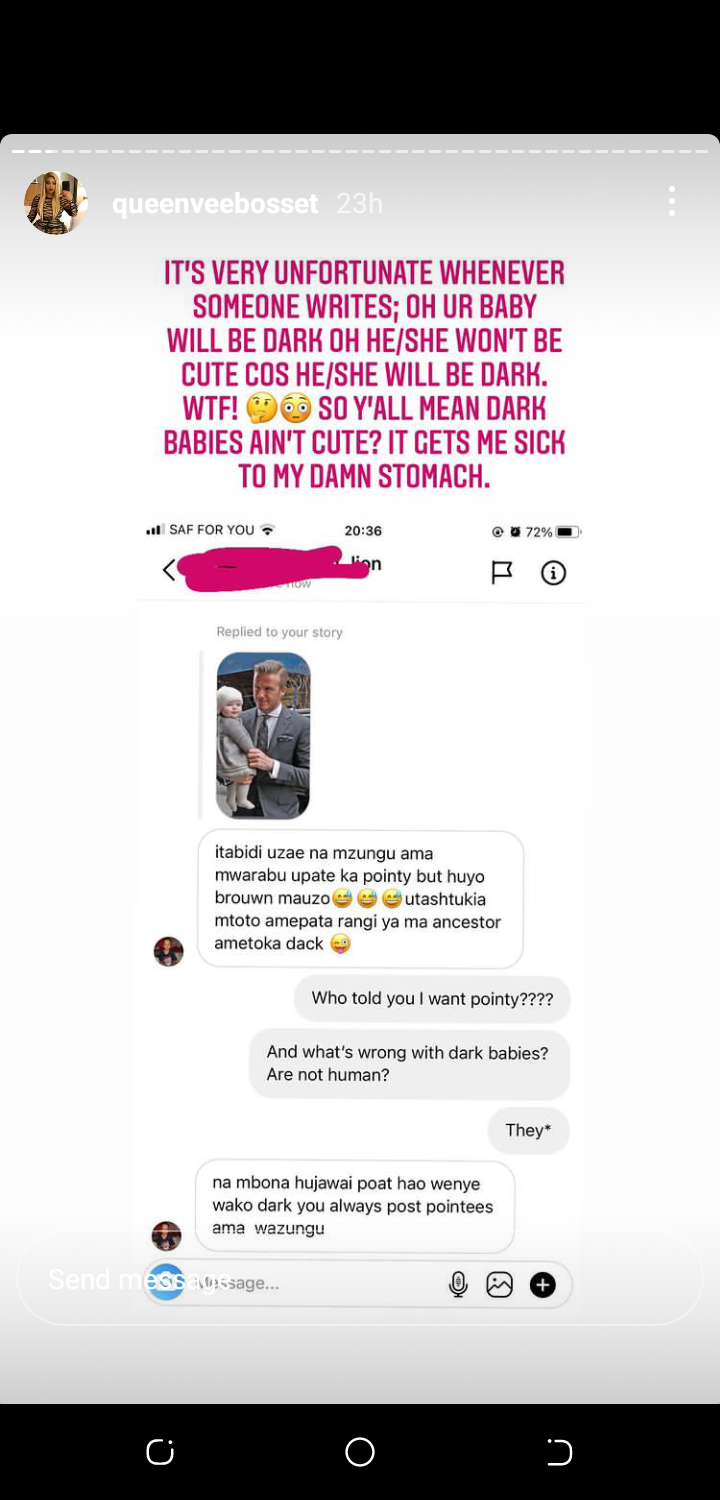 Vera's response.
The socialite claimed that having a brown kid was the last thing on her mind as she was sharing pictures of white babies because those are the ones she found on her explore page.
Vera claimed that if at all black men could have been responsible enough and took good care of their kids without being a dead beat dads, then their kid's pictures would have been accessible to her.
The business woman got irritated after reading the message and claimed that she posts only what she has found online, she does not go around looking for white babies' pictures only. When responding, Vera said that no matter the color of the baby: red, green, colorless she will post regardless.
Comments